Sorry We Missed You Door Hanger
Sorry We Missed You Personalized Door Hangers
Our Sorry We Missed You Door Hangers are perfect for most businesses and services. Use these door hangers as a way to notify your client that you stopped by. We have included check off lists so that you can let your client know that the service or work was completed; you can also let them know that you will return if the service was not done.
Showing all 2 results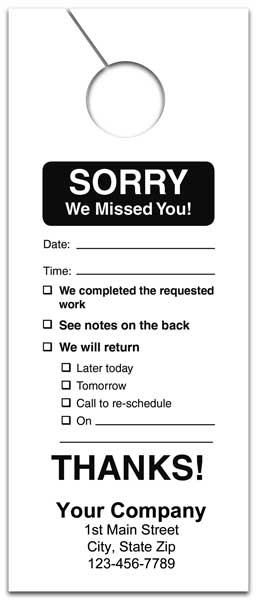 Sorry We Missed You Door Hanger Style
Size: 3.5 x 8.5Min Qty: 500
From:
$

31.50
Select options
Sorry We Missed You Landscaping Door Hangers
Size: 3.3 x 8.5Min Qty: 100
From:
$

45.00
Select options